Iran and the Glow Lanterns
Glow Lanterns have made forays to lands near and far over the past decade, and the Middle East doesn't want to be left behind! The Iranians in particular have cleverly integrated the wonderful specks of light with their traditional festival of Chaharshanbe Suri, and we tell you all about it this week!
Pronounced Čāršanba-sūrī, the name of the festival consists of the words Chaharshanbe, the Persian for Wednesday, and sur, referring to fire itself. It is commonly translated as Wednesday Light or the Red Wednesday. The colour red symbolizes good health and ripeness in Persian tradition.
Charshanbe Suri is a prelude to Nowruz (the Iranian New Year), and is celebrated with firework displays and the jumping over of fires. Mixed nuts and berries are also served during the celebration.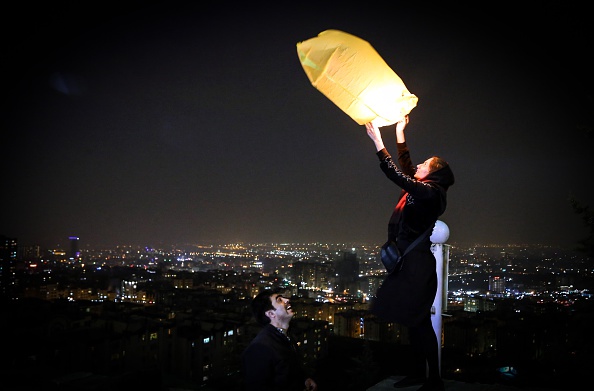 And in recent years, Glow Lanterns have received critical acclaim due to their serenity and beauty. An integral part of the festivities today, they are usually lit right after the act of jumping over fires is complete. Much of the symbolism is related to the subconscious mind, hidden resources, hidden problems, and social responsibility.
Whether you love to flare up a Glow Lantern for history's sake or just some weekend inspiration, we have just the hue and kind you need. Head over to www.glowlanterns.in to place an order for your fair share this season!